MTA Retired Members Gathering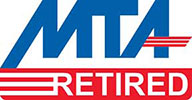 The MTA Retired Gathering provides a great opportunity to gain new skills, make friends, reconnect with colleagues, use your voice to advocate for our students and schools, and hear from MTA leaders.
Retired Members Gathering
The Retired Members Gathering, scheduled for Sept. 27, 2023, will no longer be an "in-person" conference. Instead, due to concerns over the rise in COVID-19, the Retired Members Committee has decided to hold a truncated, virtual event from 10 to 11 a.m. on Zoom. The event will feature MTA President Max Page and Vice President Deb McCarthy discussing the Thrive and Cherish Acts and the signature collection campaign for the ballot initiative to eliminate the MCAS as a graduation requirement.
The event is FREE and Retired members can receive the Zoom link by registering for the online event. The RMC also will also announce its plans to provide a "deconstructed Gathering" – rescheduling the workshops/presentations that were to be presented during the original event as a free Zoom lecture series. This will enable members to access all six options over the next six months. More details will be available during the virtual event on Sept. 27. Please register for the free event to receive the Zoom link. If you have already registered for the in-person gathering, you will receive a refund of your registration fee and the Zoom link will be sent to you two days before the online event.
Videos from previous gatherings